Breakfast and Table d'hôtes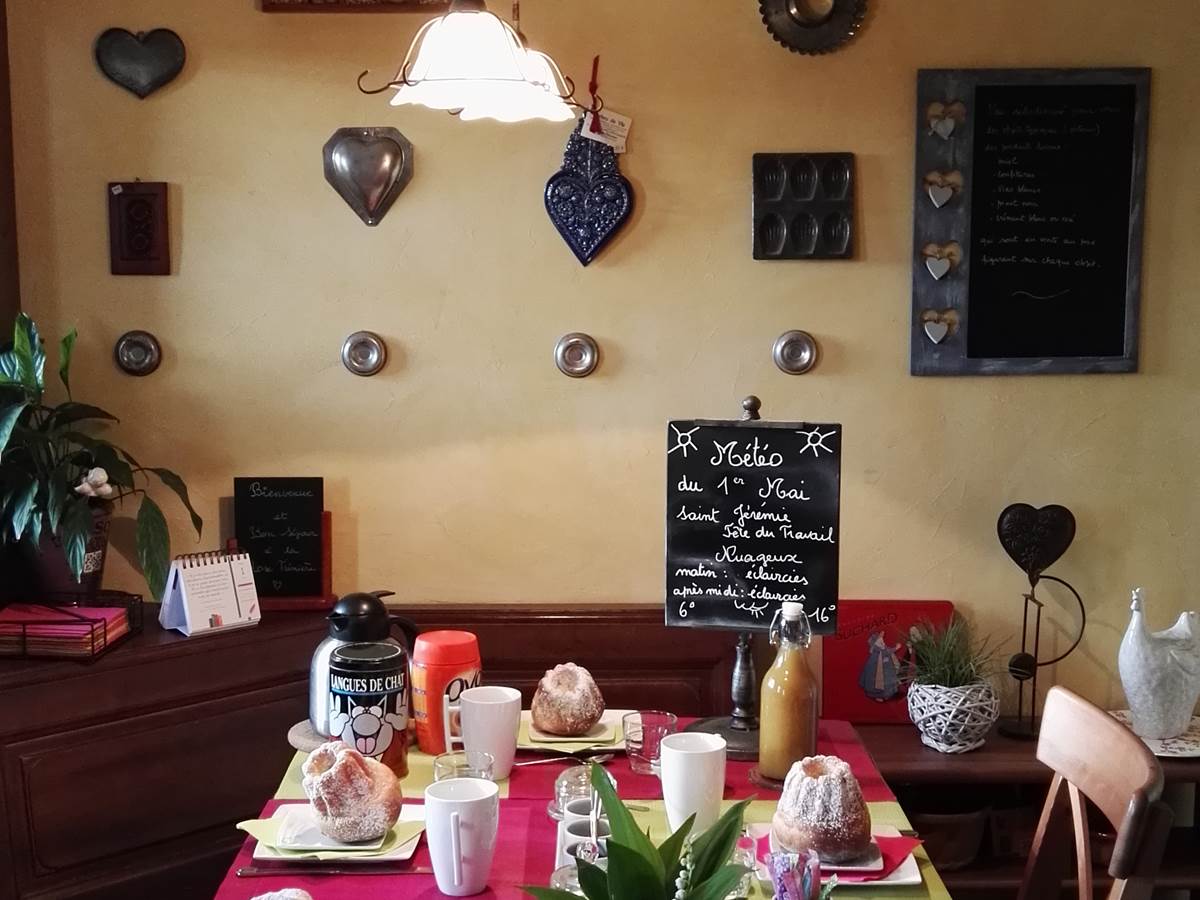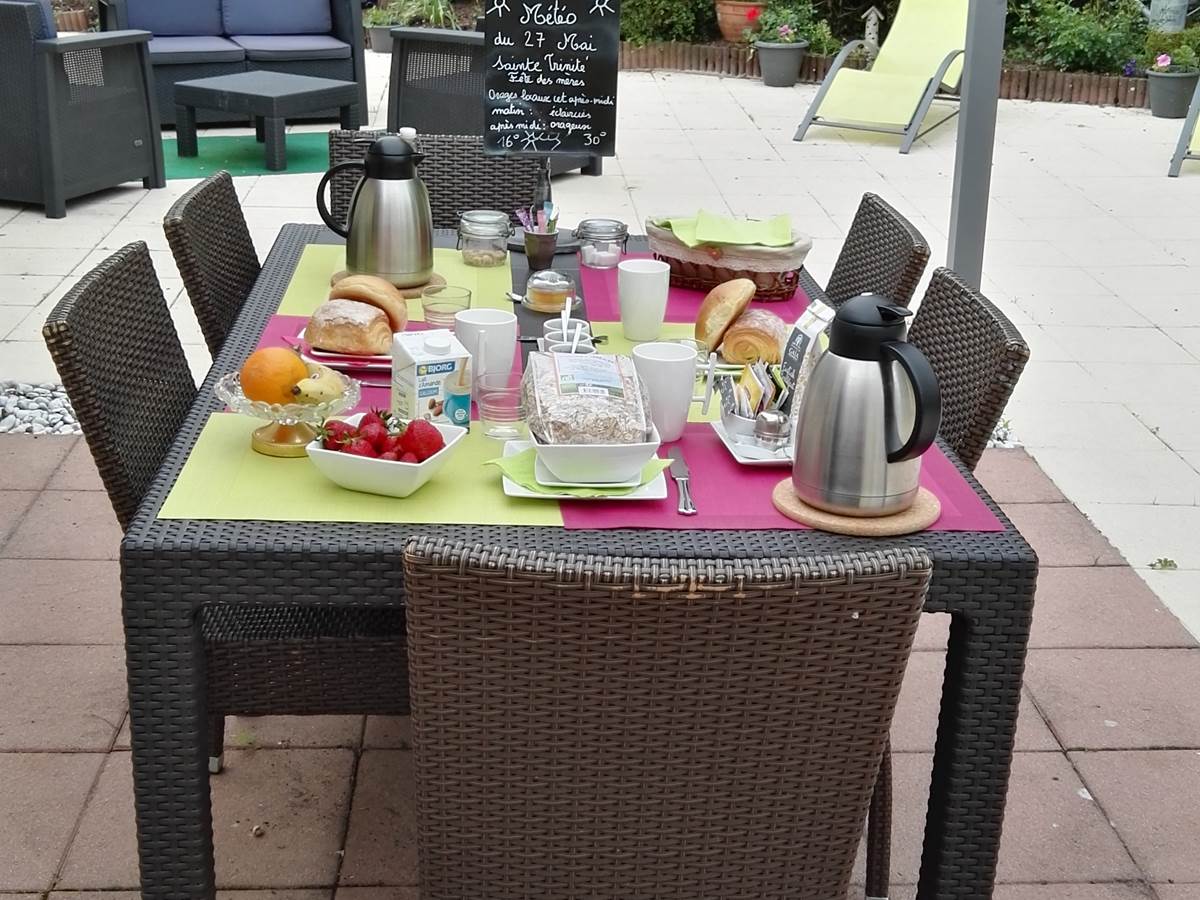 Breakfast and Table d'hôtes
Breakfast and dinner are normally served in the family kitchen in the tavern atmosphere where we will be happy to accompany you.
If the weather is good, they will be served on the terrace.
Breakfast
A hearty breakfast is served on the terrace or in the kitchen depending on the season. It is made
with
homemade breads (jams, brioches, kouglopf, yogurts ),
different hot or cold drinks and
cheese, ideal to start the day.
If you wish, we take advantage of this moment to guide you both for your visits to tourist sites and for your gourmet getaways.
Table d'hôtes
A regional table d'hôtes is available on reservation.
For 25 euros per adult (excluding wine) and 15 euros for children under 10,
we invite you to share a convivial dinner with us:
©
Single menu
©
Homemade aperitif
©
Entrance
©
Dish
©
Homemade dessert
©
Cafe
or herbal tea
and easily discuss the region and its many activities.
Do not hesitate to indicate to us the allergies and intolerances or any particular wish of regional dish that we will try to satisfy as well as possible.
PRACTICAL INFORMATION
A table d'hôte is not a "restaurant". It is only accessible to residents of guest rooms and cannot accommodate external customers. The menu is unique for all the guests.
Dinners are served upon reservation, subject to availability
.